The Wings-powered campaign website for the European Greens, vote.europeangreens.eu, was used in a succesful campaign that ultimately resulted in 70 seats for the alliance of national Green parties, a rise of 18 seats.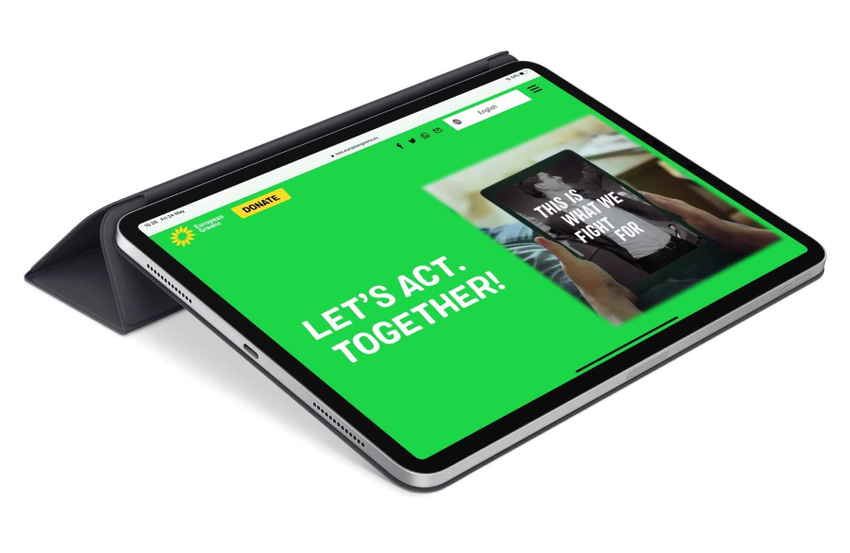 Multilingual and accessible
The European Greens campaign website was the first platform that utilized Wings's support for multilingualism, which is now a core Wings feature. Editors may set a default language and publish multiple language versions of every page or campaign.
This campaign website features expanded accessibility options: it offers 'easy to read' versions of important documents, and has built-in support for ReadSpeaker. So if you want to have the European Greens policy ideas for education be read aloud to you in the Magyarian language, now you can.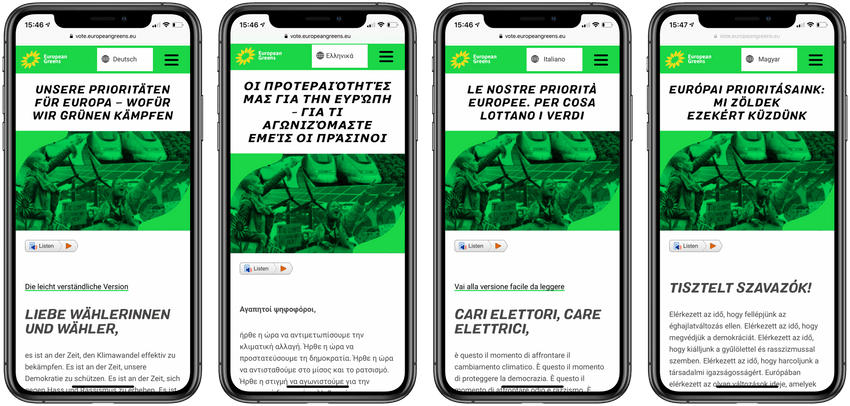 Interested?
If you are ready to take your progressive organization to the next level, hop on board and we'll keep you updated.