GroenLinks, a green progressive political party, has evolved from a relatively minor political party to one of the largest political parties in the Netherlands.
GroenLinks have used Wings for over a dozen campaigning websites on a regional, national and European level for election campaigns in 2018 and 2019, such as beweging.groenlinks.nl and europa.groenlinks.nl.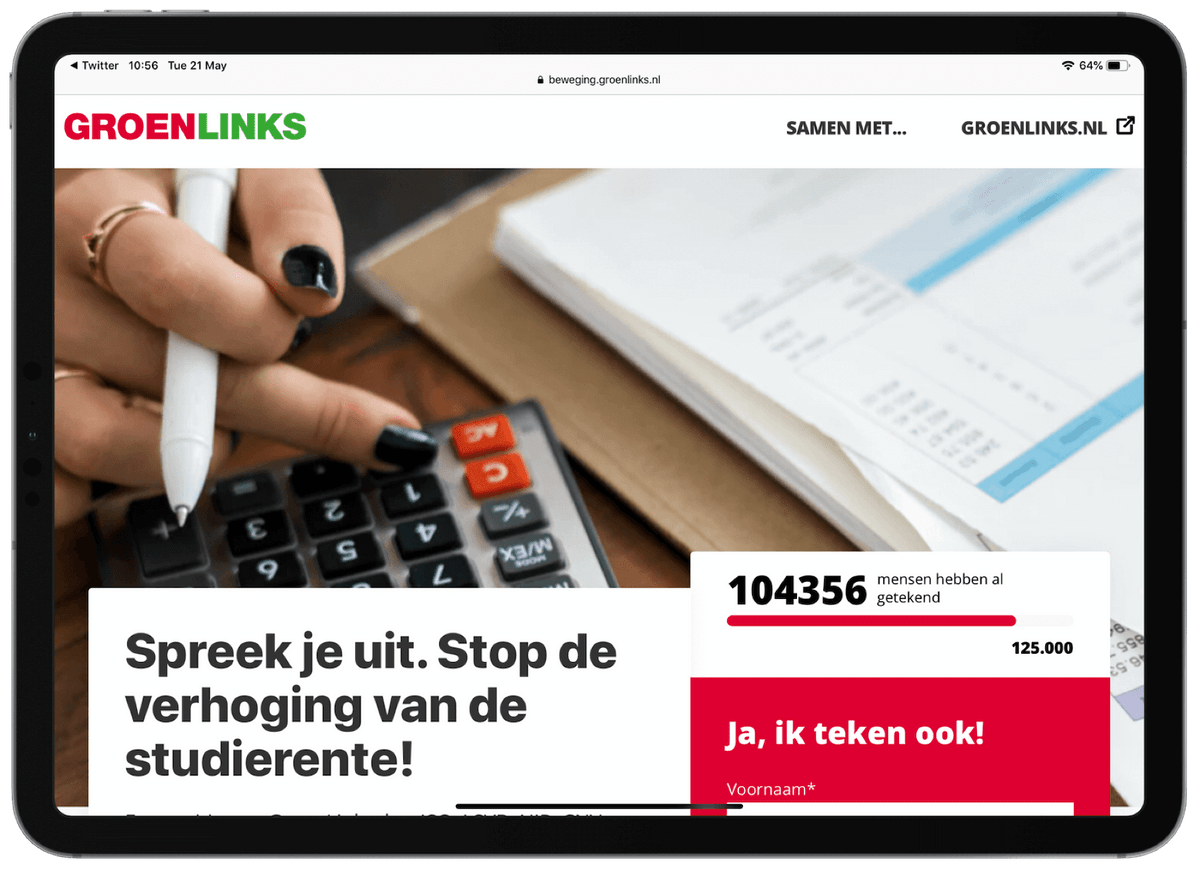 The Action Network integration
GroenLinks offers a fine demonstration of Wings's integration capabilities. As they use The Action Network as their campaigning toolkit of choice, people who sign up for events (the 'meetups' that are held everywhere, ranging from football canteens to large-scale music venues), petitions or email newsletters are directly sent to a corresponding The Action Network event, petition or mailing lists. All thanks to Wings's webhooks support and the API provided by the Action Network.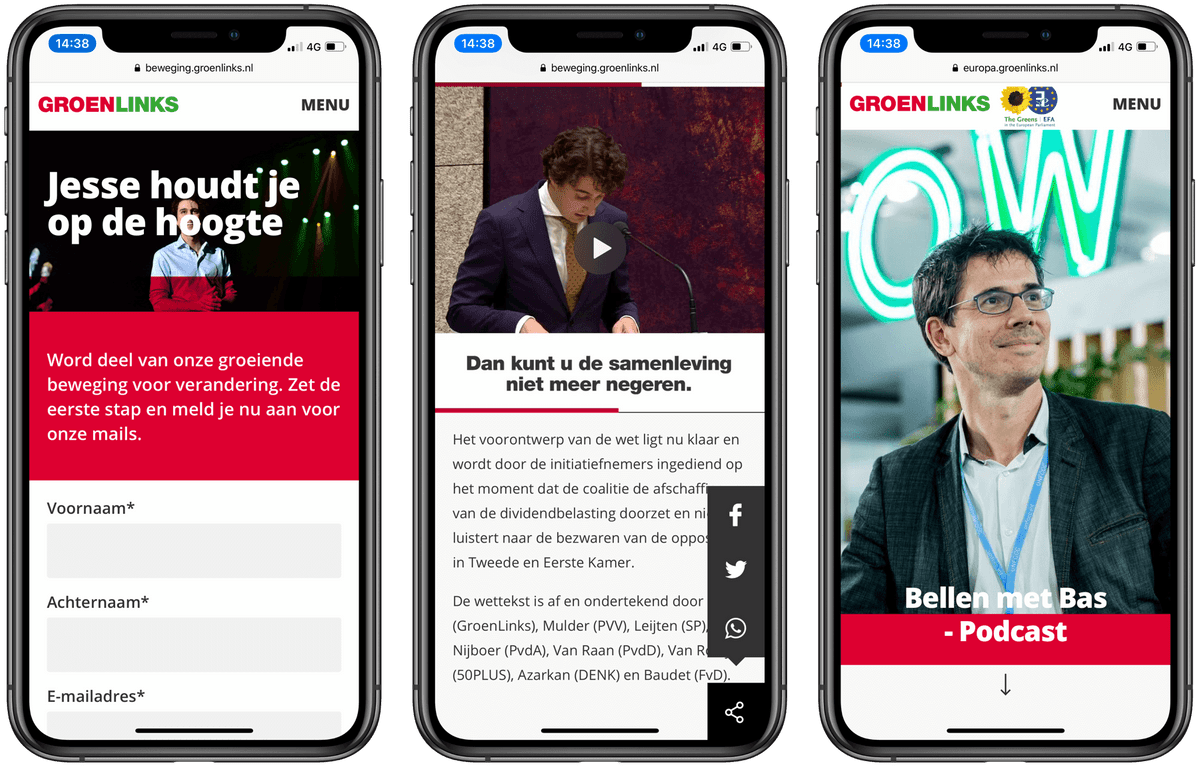 A signup page for one of those 'meetups', or actually 'the greatest football canteen in The Netherlands', was one of the first web applications powered by Wings, alongside a series of 'stories'.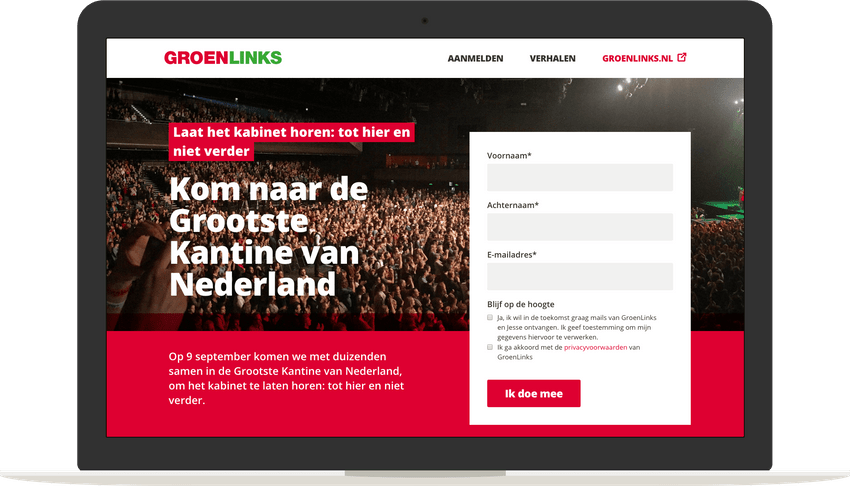 GroenLinks also publishes stories such as this one about Superheroes.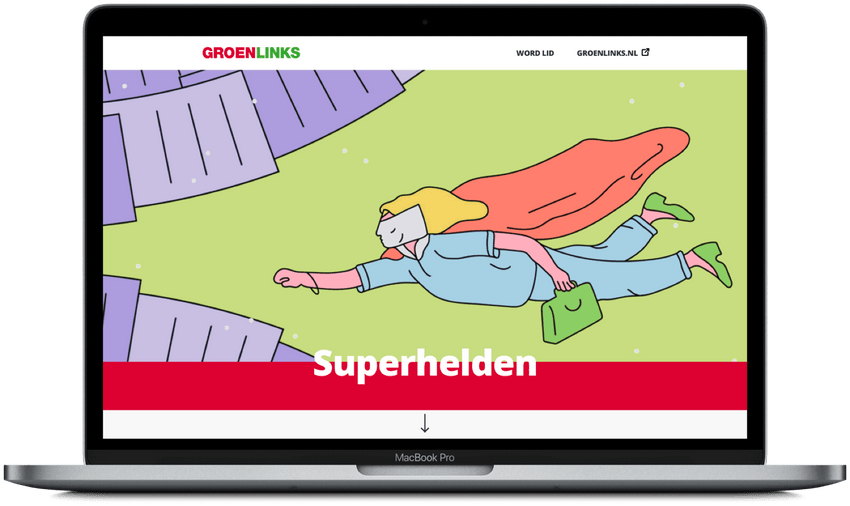 Interested?
If you are ready to take your progressive organization to the next level, hop on board and we'll keep you updated.