FNV Young and United is a project by FNV, the Netherlands' largest labor union, aimed at young workers. FNV uses Wings for several projects, among which is WTFlex, a beautiful longread that explains how young workers in the Netherlands are plagued by insecure, invariably short-term employment contracts.

WTFlex was the very first project that used Wings as a CMS and its frontend companion Hummingbird to display the content. Aside from the opening image, all editorial content consists of freely reusable content cards.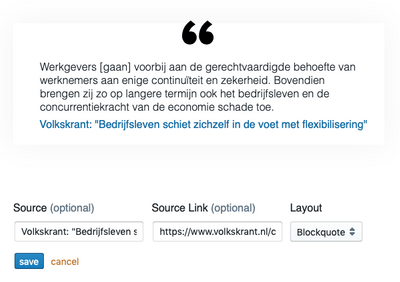 The WTFlex was a great inspiration to the development of the Wings CMS, as it demonstrates the importance of editorial design. Campaign websites should be about more than just landing pages with a form – they should allow you to tell great stories.
Interested?
If you are ready to take your progressive organization to the next level, hop on board and we'll keep you updated.