Here is a preliminary overview of features. It is worth repeating, though, that Wings is very developer-friendly and customizable; features can easily be added on a per-project basis.

Pages & articles
Wings offers support for regular pages as well as articles. Articles get organized by publication date on a posts archive page. Both pages and articles allow you to combine a host of editorial elements, ranging from subheadings and blockquotes to media embeds, images and Call to Action-elements. Have a look at a demo article or demo page over at demo.wings.dev.

Petition campaigns
Petition campaigns can be enormously effective ways to win users for your cause. Wings has a complete petition system built-in. It has a counter with automatically updating goals, a petition form with custom fields, a customizable confirmation email flow, smart Mailchimp mapping and more. Feel free to sign a demo petition on the demo website.

It works great out of the box, although it is easy to customize. For example: GroenLinks uses the Wings petition system in cooperation with the Action Network (see the case).
Event campaigns
The event campaigns system is quite similar to the petition module, although it obviously invites users to sign up to attend an event.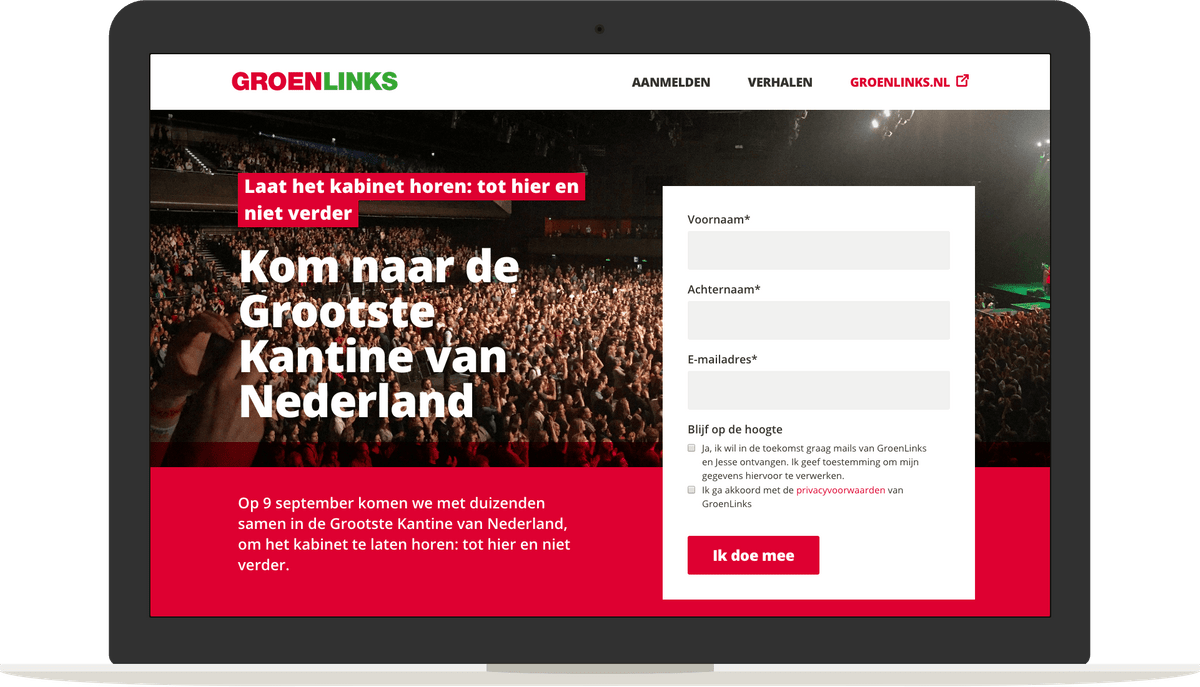 Fundraisers / donation campaigns
Wings has a commerce system integrated, with first-class support for Stripe. It allows you to create fundraising campaigns, add custom fields and set an optional fundraising target for each campaign. The default Hummingbird frontend displays the donation form in a nice default layout, which can be easily changed. Upon successful payment, the user is redirected to a 'Thank you' or 'Payment failed' page and invited to share the campaign (or try again). You can try it out on the demo page.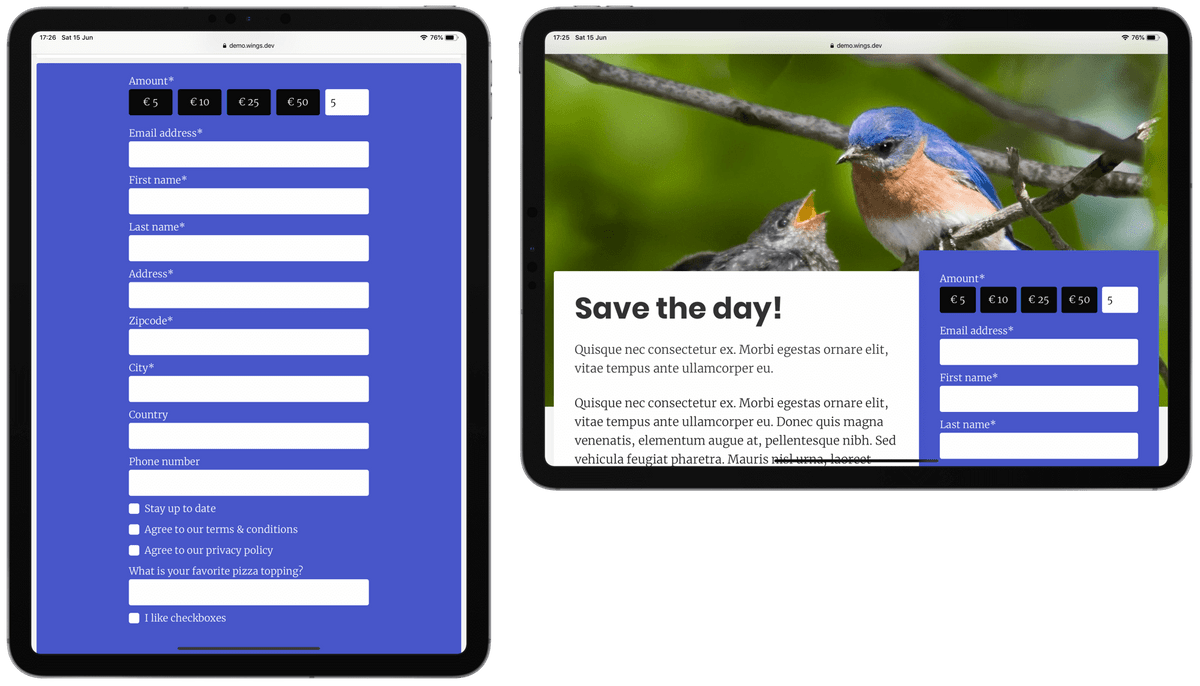 Design system
Wings websites have a great design out of the box, which can easily be customized.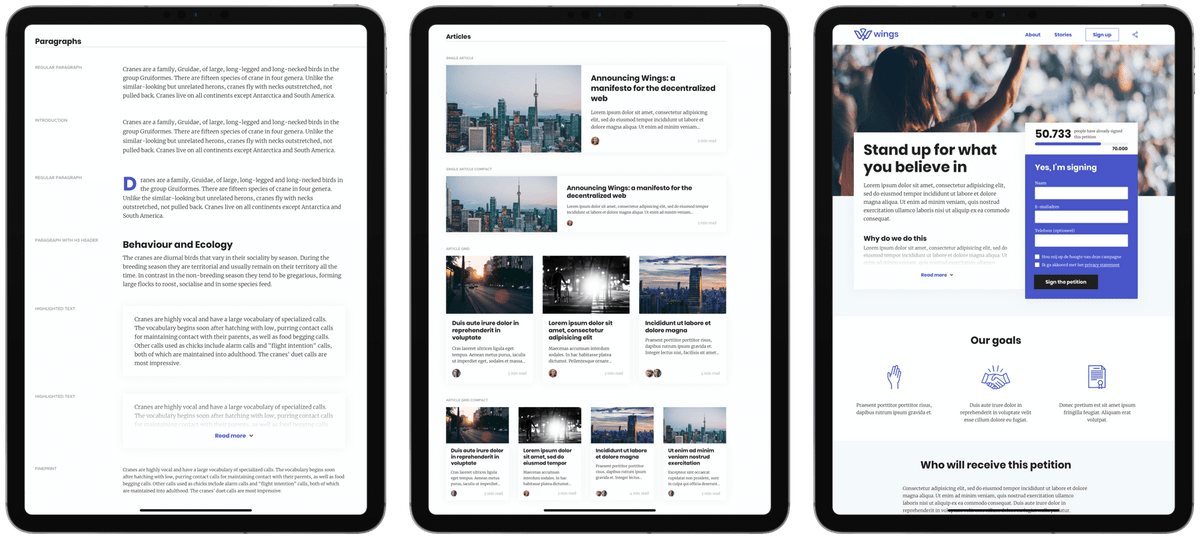 Mailchimp integration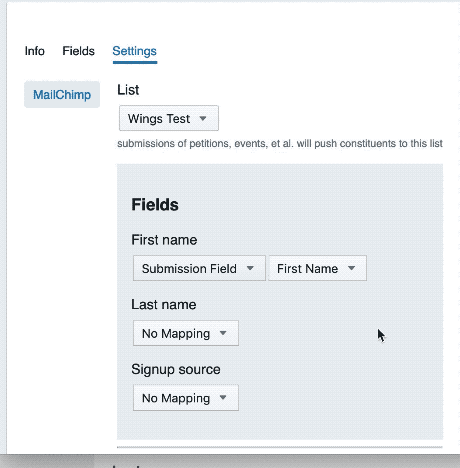 Grow your Mailchimp list by (optionally) sending petition signers, event participants and donors to a Mailchimp list of your choice.
Simply paste your Mailchimp API in the settings, and you can easily configure individual campaigns to send users to the list of your choosing.You can dynamically map Wings form fields to Mailchimp list fields or set them manually, for example assigning all petition takers to a certain group.
SEO & social media support
Setting meta titles, descriptions and images is a must-have for any CMS. Wings also offers social media specific settings such as custom share message copy for Twitter and WhatsApp and platform-specific share images.
Webhooks
Wings has great webhooks support, allowing for easy integration with third party services. A good example is offered by the GroenLinks case, where petition signers are sent directly to The Action Network.
Multilingual support
Wings has multilingual support built-in. You can define the languages used in the general settings menu, and you can configure multiple language version of every node (page, article, campaign etc.). A great example is offered by the campaign website for The European Greens.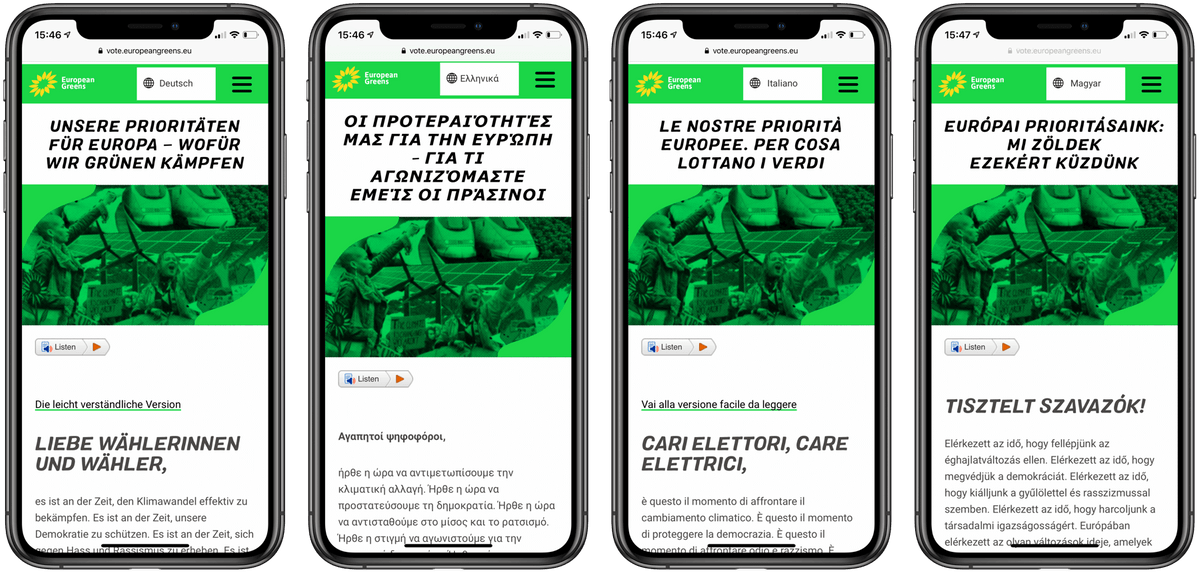 Be sure to also check out the Tech Specs and the cases overview.
Interested?
If you are ready to take your progressive organization to the next level, hop on board and we'll keep you updated.